This past Monday, I had the pleasure of meeting my little cousin, Brady. I am only five years older than his daddy, Jordan, and I remember he and my brother playing in the dirt together at my grandparents' house when we were younger. Sometimes, it's still hard to believe that we're all old enough to have children of our own. They have a beautiful family, and we had a good time during this outdoor session on a lovely Monday!
Thanks to my Uncle Tom & Aunt Sid for opening up your home and land to us for this photo session!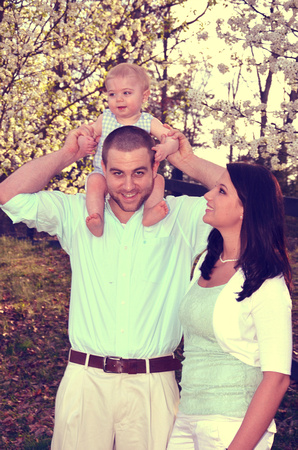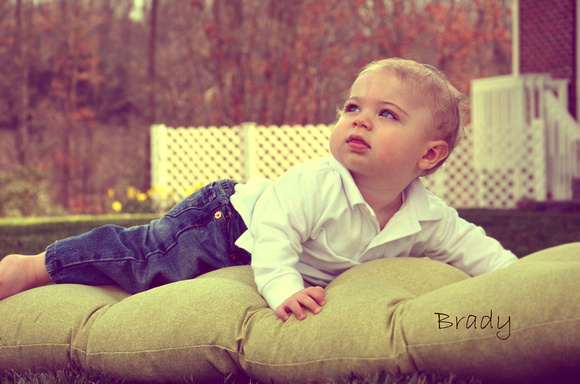 One of Brady's favorite things to do throughout the session was try to eat grass and leaves!
Look at those beautiful blue eyes!
Beamer always wants to get in my photo shoots... and he gave Brady a couple of good licks right in the face